4th EXPO fair of non-governmental organisation
Berane, 22nd June 2019
About the fair
4th EXPO Fair of NGOs is designed as an open forum for citizens, NGOs, volunteer groups, university and high school students, local self-governments, government officials, representatives of the EU and diplomatic missions and the media. The fair is an opportunity to improve and increase the visibility of the activities of civil society organizations (CSOs) and show their role in democratic processes.
Also, the goal of the Fair is to contribute to improving the image and credibility of civil society organizations in Montenegro. This is the fourth fair of its kind that has gathered thousands of citizens and civil society activists in Podgorica, Budva and Bijelo Polje in previous years under the motto such as the Home of Diversity. This year's fair, which will be held on the main town square in Berane, will bring together 36 civil society organizations from Montenegro under the motto Spirit of Activism.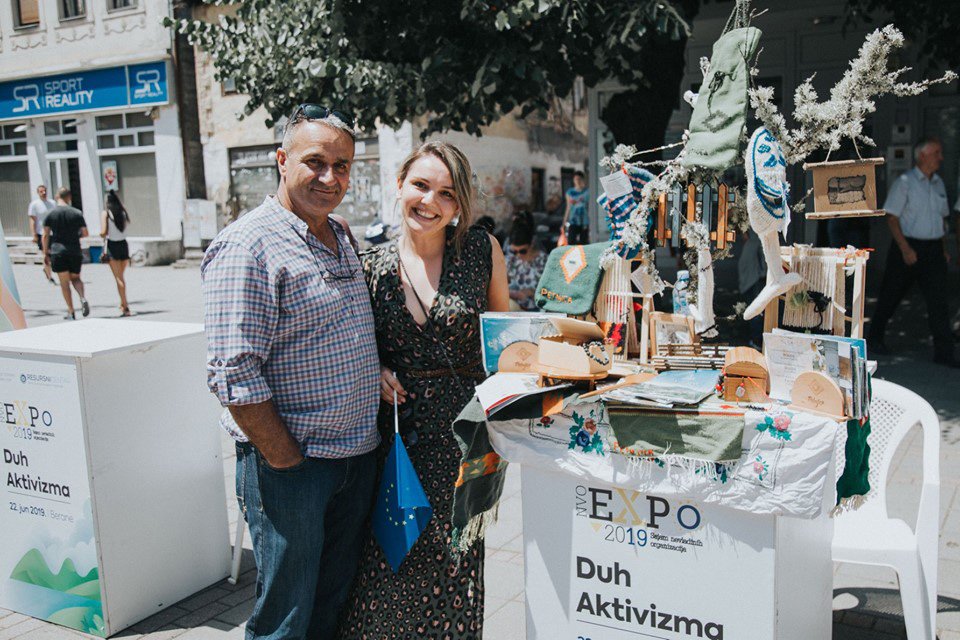 Previous
Next
This event is one of the activities of the Resource Center for Civil Society Organizations in Montenegro, which is a joint project of the Center for Development of Non-Governmental Organizations (CRNVO) and partners: NGO Bonum from Pljevlja, NGO Nada from Herceg Novi, New Horizon from Ulcinj and Democratic Center of Bijelo Polje. The Resource Center is funded by the European Union and co-financed by the Ministry of Public Administration. The overall goal of the Resource Center is to strengthen civil society organizations that actively contribute to the development of participatory democracy in Montenegro, while the specific goal is to improve the capacity of civil society organizations to be effective, responsible and independent actors and contribute to the creation of an environment conducive to the development of civil society.
https://youtu.be/zAmsUCq15Bg